Herb-All Organic Trading Corporation imports the best quality young barley leaf powder in the world from Australia. For more information, please watch the video above.
Herb-All Organic Trading Corporation is an importation and manufacturing company established by Maritoni Fernandez in October 2008 with its main office located in Quezon City. Herb-All Organic Trading Corporation started from Miss Fernandez's desire to educate and impart the knowledge that she discovered while undergoing treatments for breast cancer in early 2001. Through the company, Miss Fernandez is able to reach many people and teach them that healing truly does start from within your own mindset. That it is not from sickness that one should attempt to heal oneself, but from wellness, one should strive to reach optimum health.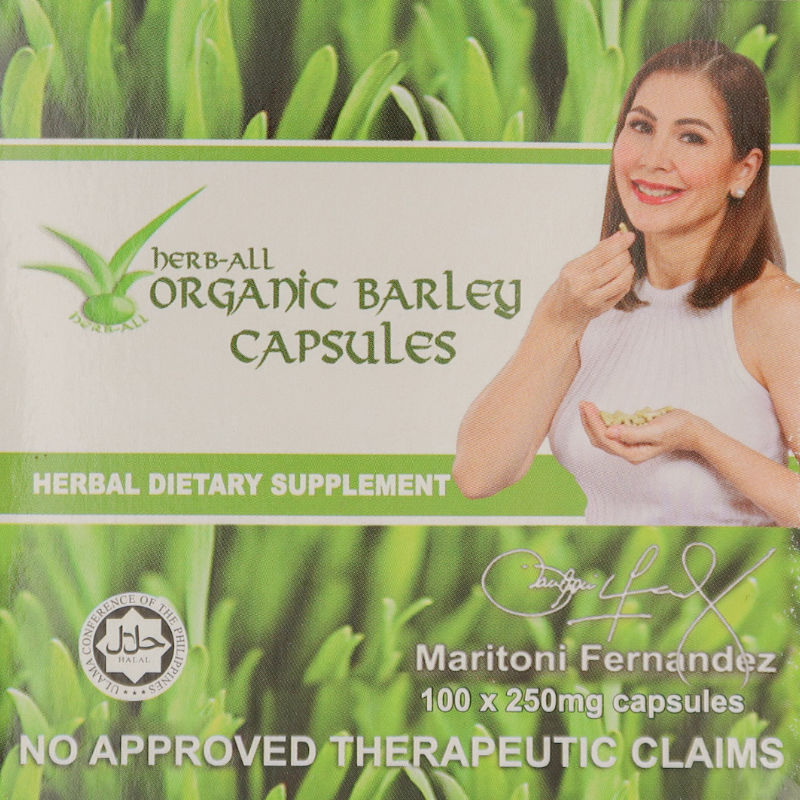 Herb-All Organic Barley Capsules
Herb-All Barley Powdered Drink Mix
Introducing Herb-All's Organic Barley products; the ultimate health boosters sourced from the nutrient-rich lands of Australia. The Organic Barley Capsules and Powdered Drink Mix are packed with essential vitamins, minerals, and antioxidants that support your overall well-being and strengthen your body's natural defenses. Cancer survivor and celebrity Maritoni Fernandez endorses these products, testifying to their incredible health benefits.
Like, follow, share and subscribe!
Instagram
@maritoni.fernandez